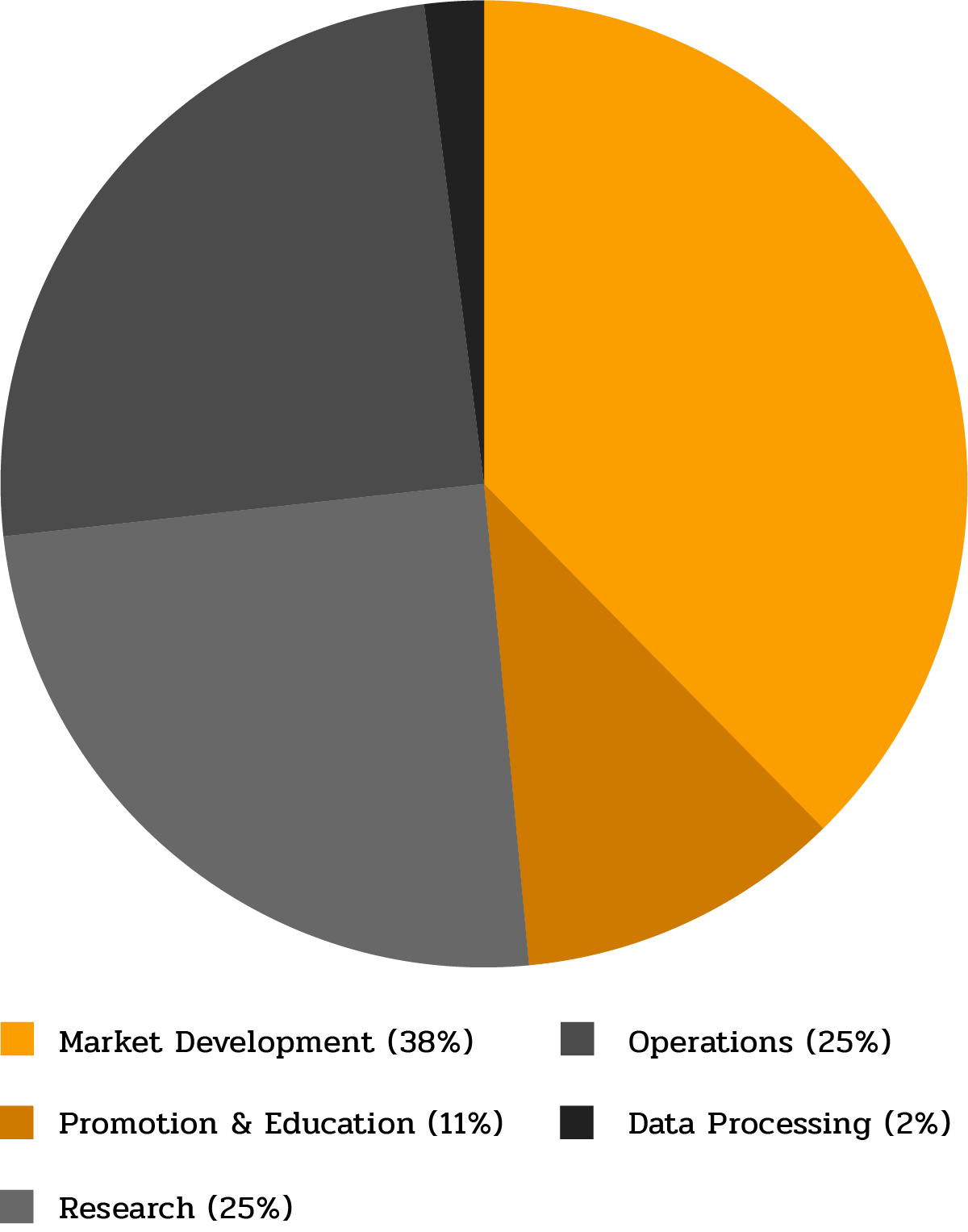 Checkoff Budget
Market Development ($568,529.90)
Developing bakery food item markets and non-food uses of wheat markets within domestic and export retail markets.
Promotion & Education ($134,121.24)
Supporting the development and use of materials by emphasizing the importance of wheat in a balanced, healthy diet.
Research (472,144.72)
Charting research initiatives for wheat breeding and genetics, end use quality, production technologies, non-food uses of wheat, nutrition education of consumers and utilization of wheat flours.
Operations ($363,901.62)
Helping with the administration of business practices to assist with the highest levels of efficiency possible with promotion of wheat, through research and market development initiatives.
Data Processing ($20,140.98)
The focus placed on day to day organizational activities involving promotional strategies, marketing, finance, human resources, technology and equipment.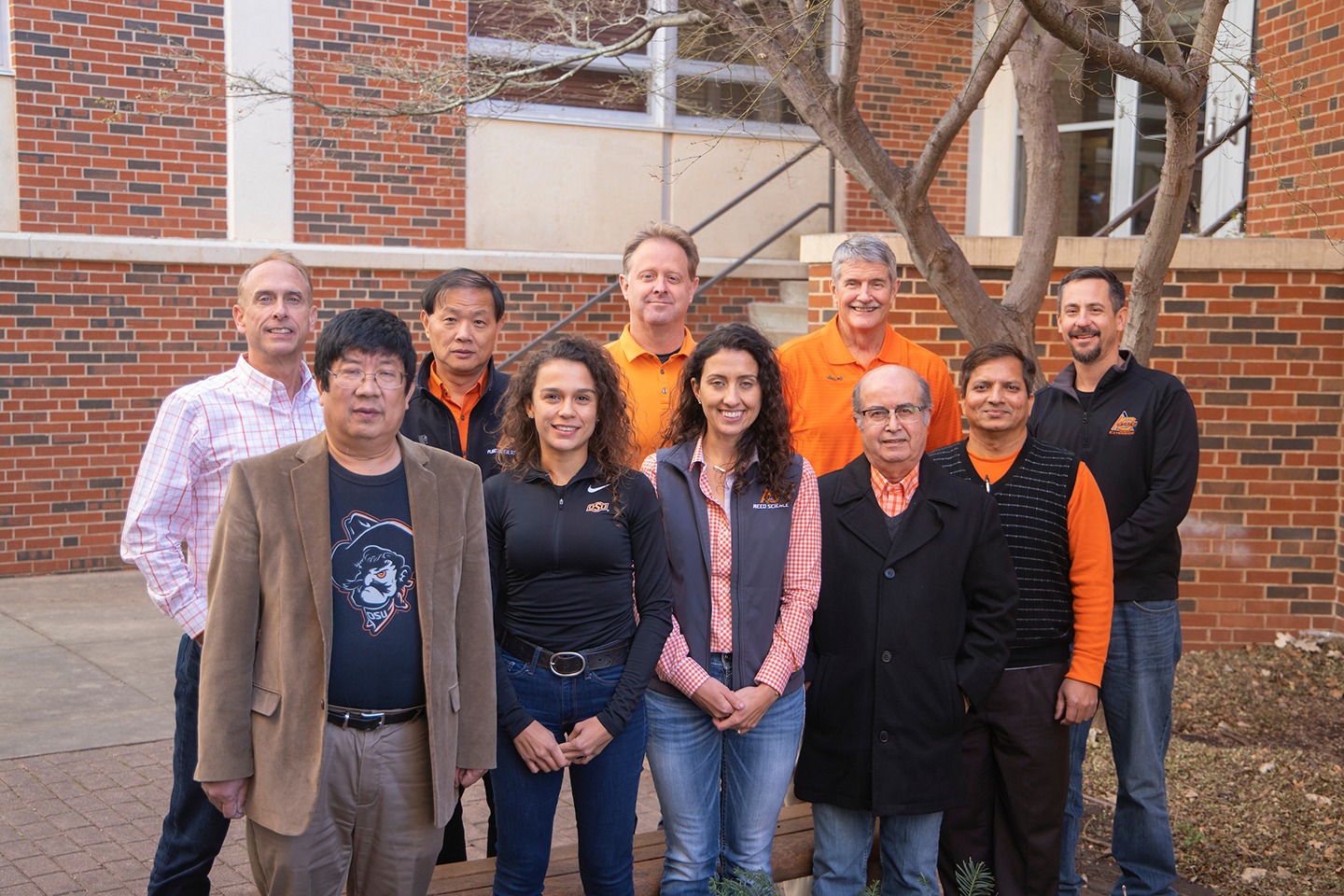 Research Initiatives
The OWC promotes the use of registered and certified seed for better hybrid vigor creating better yield opportunities for agricultural producers.  Research efforts for better cropping and rotational management systems are also utilized to help increase micro-nutrients and soil health.  This also helps increase yield, and helps producers become more profitable while creating a safer more abundant food supply.
Learn More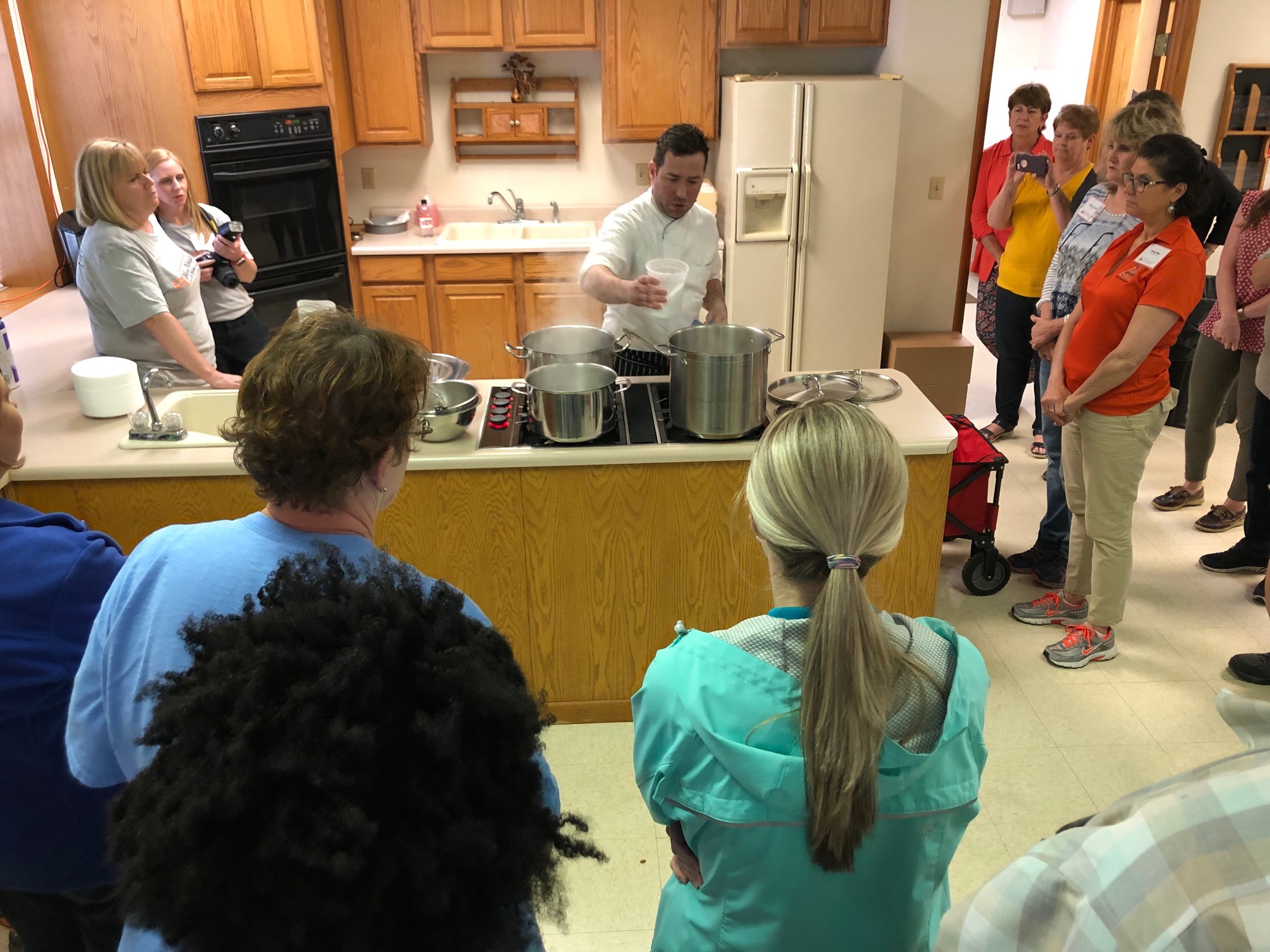 EducationInitiatives
The Oklahoma Wheat Commission partners with many entities across the state and country to educate about the wheat industry and all it has to offer to consumers, extension, and education as well as lawmakers. The work at Oklahoma Wheat Commission is paving the way for our farmers to continue to do what they do best and provide food for people all over the globe.
Learn More