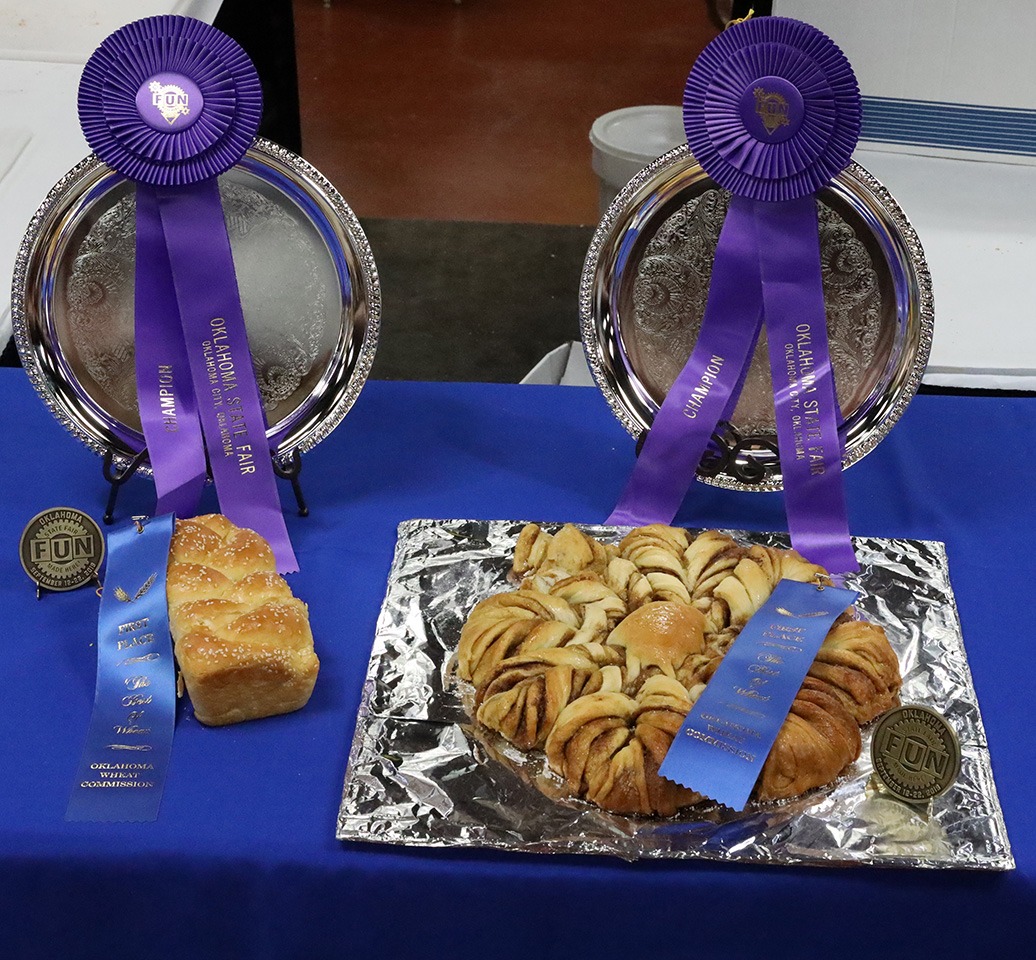 Best of Wheatbread baking contest
Each year Oklahoma's wheat producers and the Oklahoma Wheat Commission sponsor the Oklahoma "Best of Wheat" (formerly Wheatheart) Bread Baking Contest held at the Oklahoma State Fair. From this event more than 100 entries from counties all across the state compete for Oklahoma's Best Breads. A "Best of Wheat" cookbook is produced each year with the top five winning recipes in each class in the Junior and Senior divisions.
2023 County & State Contest Rules
---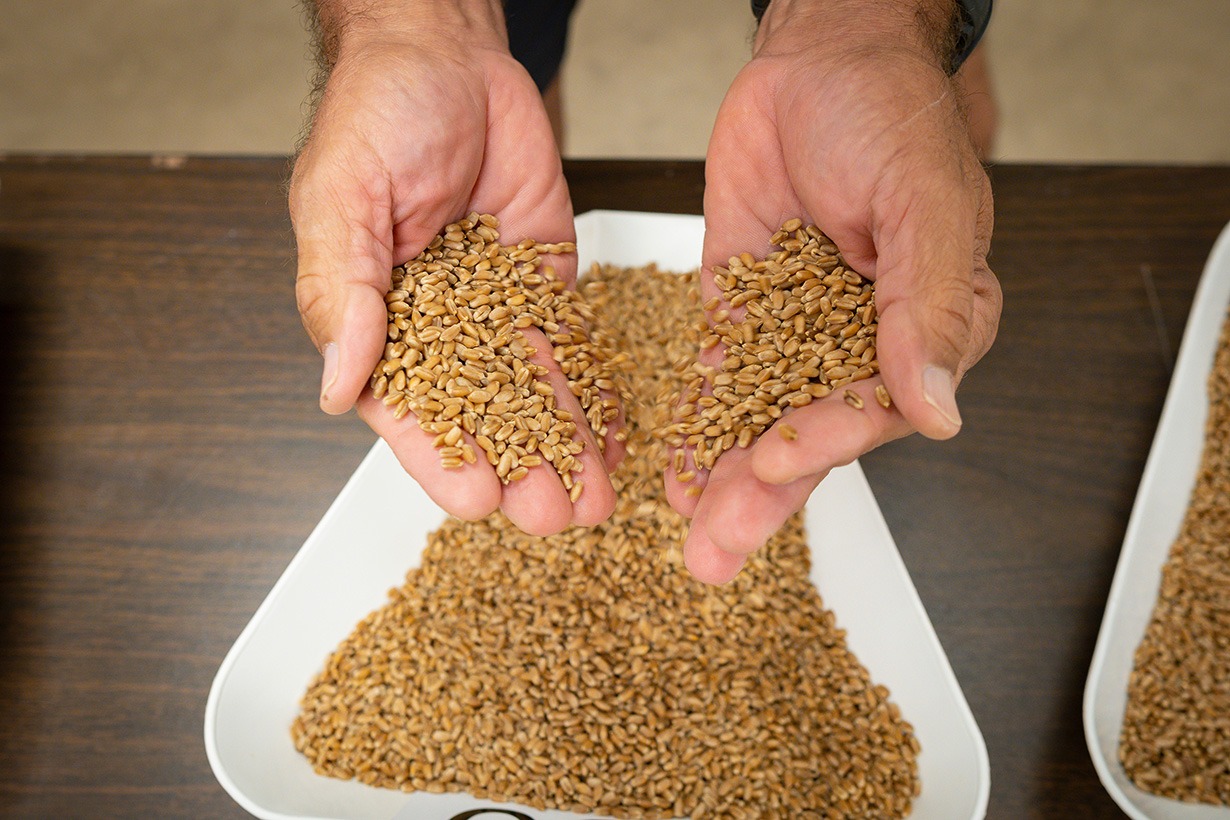 Juniorwheat show
This program is to encourage increased production of wheat with superior market quality through the Oklahoma 4-H and FFA programs. The process of the competition takes a full year from the time the wheat is planted.  $16,000 in scholarships money is awarded to the top five 4-H and top five FFA entries funded by Check-off dollars.  Other awards are given as well. The show is sponsored by the Oklahoma Department of Career and Technology Education, Oklahoma Genetics, Inc., Oklahoma State University, Oklahoma Wheat Commission, Oklahoma Wheat Research Foundation, and WestBred™ seeds.
2023 4-H FFA Rules
---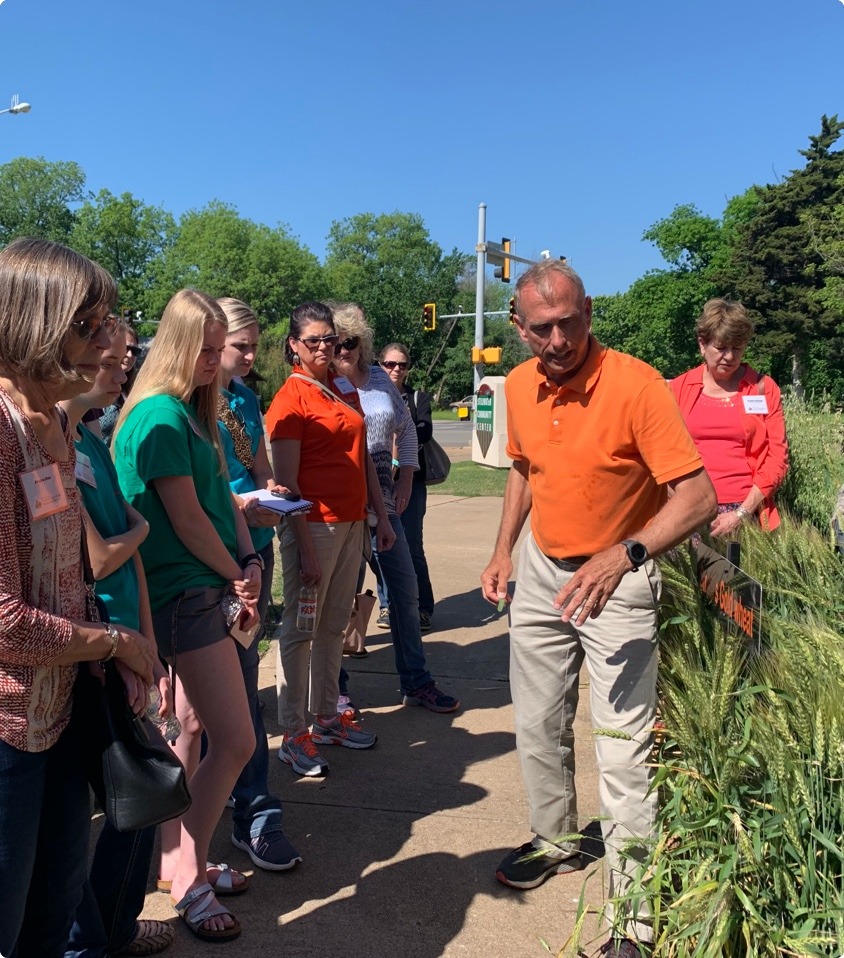 Workshops, seminars& trade shows
The OWC hosts yearly workshops and seminars with a variety of organizations centered on the importance of grain consumption, home baking and wheat in the diet.
Learn More
---